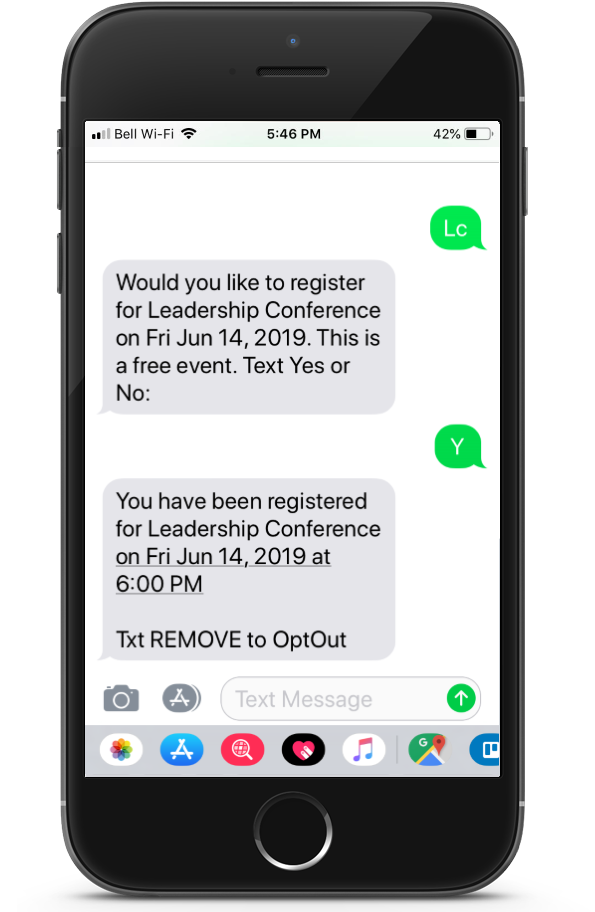 If you're looking for the simplest way for people to register for an event without any additional chargers, you just found it.

Our SMS event registration app allows anyone not only to register for an event, but also to pay if required. It all starts with the user texting the event keyword that you assign. This kicks off the process and asks the user to confirm their registration and/or pay for the event.
You'll be able to see the complete list of registrants, and the system automatically adds them to a list based on the event keyword. This makes it super easy to then send messages to everyone that has registered for the event.
If you already use an event registration system, you can make it easy for people to register by providing a link to your registration page via a keyword. Then like all other keywrods, advertise on your website and social media platforms, to text your keyword to your number.
vorText includes an event database where you can enter your events and specify the registration SMS keyword