Our live polling allows your audience to respond to polling questions in real time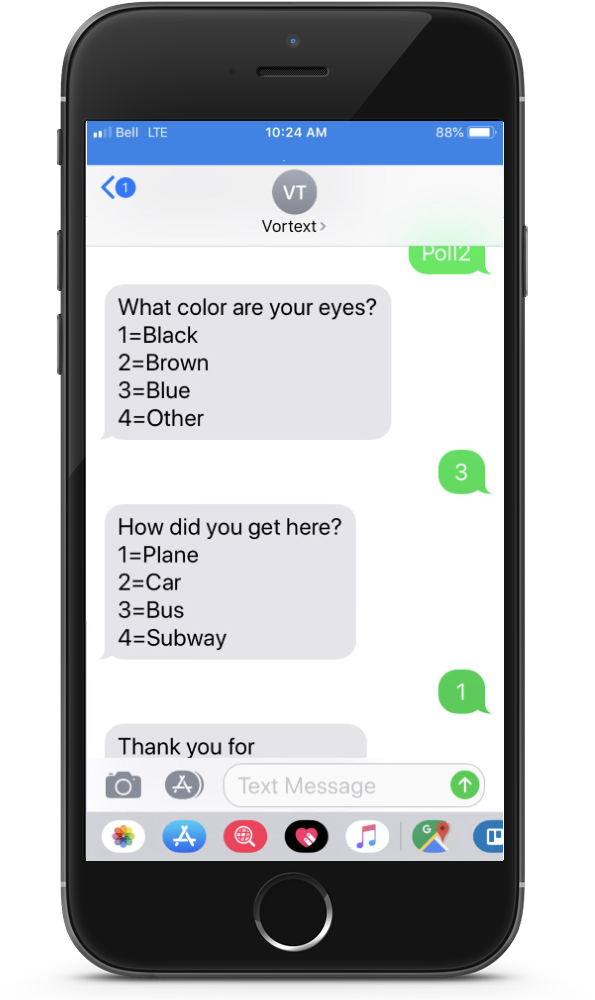 Our live polling feature is a way way to interact with your audience. It also encourages loyalty as people feel invested when they believe their input is wanted and valued.

You can setup your poll to have as few or many questions as you like. Your users can text the polling keyword and they will be asked your questions in order, and will be able to respond easily. It's quick, easy to use, and if you choose to display the live polling results, it really allows your audience to engage as they see how others are responding.
As your audience responds to your questions, results are displayed in real time on a graph. You can keep the results private, or display them on a projection screen for all to see! You can solicit as many questions as you like when you setup your poll questions and go through them at your own pace.

At the end of your polling, you can program the script to get information about the user, or ask them to join your list. With our scripting engine, you have so many possibilities and opportunities to build loyalty and trust with your audience.